广州涉外律师教您如何书写外贸纠纷《律师函》/Counsel's letter
导航: 律师团队精选案例
导航: 律师团队文集
导航: 律师团队简介
广州涉外律师教您如何书写外贸纠纷《律师函》/Counsel's letter

引言:在代理国际贸易(外贸)法律事务中,有些刚刚入职的律师小伙伴不清楚涉外律师函的格式和应包含的内容,一封专业说服性很强的律师函,往往可以达到不战而屈人之兵的法律效果,本文提供指引: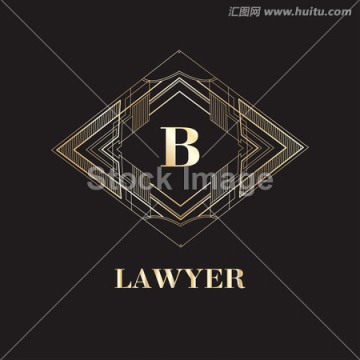 广州涉外律师律师函范文/Counsel's letter
(2020) No.1778
To:**** TECHNOLOGY COMPANY
By the entrustment of the**** GLOBAL COMPANY LIMITED and the assignment of the EVERWIN LAW OFFICE , in accordance with the provisions of the contract Law of our country and the relevant laws and regulations, Counsel's opinion as follows:
1. Our side bears no responsibility to pay the logistics and the customs clearance fee.
Based on the contract, Payment Terms, (1) Payment of Commodity to Party B; Article 4)
"All shipping, clearance, documentation charges related to movement of finished goods from China to Saudi Arabia will be paid by Party B and the same will be reimbursed to them by Party A after receiving final commercial invoice, then Party B send the original BL and related documents to Party A. "
Our side have informed you on the phone before that two containers would cost around $70,000 to ship from China to KSA. You did not raise an objection against my proposal at that time. In addition, you were informed again about the cost by the email on June 16th. Proforma Invoice was attached; expenses including ocean freight, customs clearance, and tax were clarified clearly to you. Regarding the expense, you did not raise any objection and agreed to ship the goods to your warehouse. Please be noted that we could have withdrawn the container from KSA to China directly at the cost of 6,000 RMB ONLY if you informed us in time that you would not accept the expense. According to theConvention on Contracts for the International Sale of Goods, you should and shall bear the responsibility to cover the logistics expenses, customs clearance and tax since that you did not raise any objection and agreed to have the goods delivered to your warehouse.
2. Our Solution
Fairly speaking, expenses about logistics, customs clearance, and tax should be paid by your side unconditionally. Now the opinion you are holding is that the extra $15,000 should be paid by the factory. It has been reaffirmed that the logistics and the relevant expenses are NOT negotiable. Shreds of evidence of the fee have been provided to you and we paid part of the fee. Your requirement asking us to release the remaining goods to you without your payment is not reasonable. If you insist, we will release half of the remaining goods to you while the others will be kept by our side as compensation to us regarding the logistics fee.
3. Regarding the certificate
You are obliged to inform our side about the required certificates in your country as an importer.Our side would like to emphasize that Our sidehave informed and asked you what were the certificates required in March. If you could consult your agent and gave us feedback timely, it would save us from this very headache. Please be noted that you are obliged to support us in preparing the certificates.
4. Our right to terminate the contract
Both your side and our side have made great efforts in advancing this project ever since last year. Unfortunately, things did not go as it was expected to but just taking us way too much time and effort. Not a complete MOQ order was finished from last year till now. According to the contract, Validity of Agreement,
"Party A shall reorder at least 3 model each month (quantity must meet the MOQ of each model, 4 slots station MOQ is 500 units, 6 slots station MOQ is 500 units, 12 slots station MOQ is 500 units, 10 slots station MOQ is 200 units, 24 slots station MOQ is 100 units, 48 slots station MOQ is 50 units). Otherwise, Party B has the right to cancel the Party A's Exclusive agency in GCC. "
We have and reserve the right to cancel the contract. If no agreement can be reached regarding the expense issue, it would leave us no alternative but to cancel/terminate our contract. By that time, our side has the right to export the products legally to GCC. Please be noted that it is the last thingOur side want to see in our cooperation.
In order to avoid tiredness and the resulting greater economic losses and reputation losses, please think deeply about your own views!
EVERWIN LAW OFFICE
Counsel:
19 August 2020
---
免责声明:本网部分文章和信息来源于国际互联网,本网转载出于传递更多信息和学习之目的。如转载稿涉及版权等问题,请立即联系网站所有人,我们会予以更改或删除相关文章,保证您的权利。同时,部分文章和信息会因为法律法规及国家政策的变更失去时效性及指导意义,仅供参考。